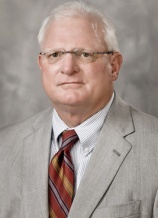 Charles W. Hill has been named to Memphis Business Quarterly's Who's Who in Employment Law, a guide to the top employment law attorneys in Memphis chosen by MBQ editorial staff, business leaders, and their peers.
Mr. Hill concentrates his practice in the areas of employment law, broker/dealer litigation, contracts and commercial litigation. He consults with employers concerning employment law decisions regarding their workforce, and provides advice and consultation concerning the purchase of employment practices liability insurance including addressing potential coverage issues. Mr. Hill is panel counsel for certain national insurance carriers providing employment practices liability insurance.
Mr. Hill regularly represents employers in the defense of claims filed with the EEOC and State Human Rights Commissions. He regularly represents employers in federal and state courts in the defense of employment law claims. He also maintains an active broker/dealer litigation practice, and has extensive experience representing clients involved in litigation over restrictive covenants, covenants against disclosure of proprietary information and the protection of trade secrets.
He is a Fellow of the American College of Trial Lawyers, and has been named to The Best Lawyers in America and SuperLawyers. He serves on the Board of Directors of the Greater Memphis Chamber.
Glankler Brown, PLLC is a full service law firm that has engaged in the practice of law since the early 1900s. With experience in more than 30 different practice areas, our attorneys consistently deliver quality legal services to local, regional and national clients.