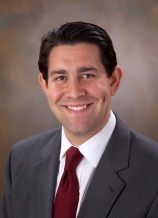 Glankler Brown, PLLC is pleased to announce that S. Joshua Kahane has joined the firm as a Member.
Mr. Kahane is licensed to practice in Tennessee, Mississippi, and New York and concentrates his practice primarily in the areas of general business litigation, commercial disputes of all types, and complex litigation. Mr. Kahane has significant experience in the areas of Landlord-Tenant matters, personal injury, real property disputes, bankruptcy, and contract negotiations with a special emphasis on probate matters including both estate planning and drafting, estate litigation and conservatorships.
Mr. Kahane serves as Legal Counsel of the Memphis Jewish Community Center Board of Directors (Executive Committee Member), 1st Vice President of the Margolin Hebrew Academy/Feinstone Yeshiva of the South Board of Trustees, an Executive Committee Member of the Baron Hirsch Synagogue Board of Trustees, and a member of the Memphis Jewish Federation's Board of Directors
He was named a 2011 Jefferson Award Nominee by The Commercial Appeal, and is a member of 2009's "Top 40 Under 40" class named by the Memphis Business Journal. He has received numerous civic awards, including the 2009 "Community Service Award" from Baron Hirsch Synagogue, the 2009 "National Leadership Award" from Yeshiva University, and the 2008 "Man of the Year" Award from Margolin Hebrew Academy/ Feinstone Yeshiva of the South.
ABOUT GLANKLER BROWN: Based in Memphis, Tennessee, Glankler Brown, PLLC attorneys represent clients with matters throughout the United States and abroad. In addition to Tennessee, the firm's attorneys are licensed in Mississippi, Arkansas, New York, Louisiana, Alabama, Georgia, Illinois, Maryland, and the District of Columbia. With experience in more than 30 different areas of law, Glankler Brown's attorneys deliver quality legal services to local, regional, national and international clients.
# # # #