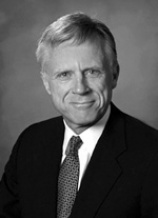 September 30, 2011- Memphis, TN- Glankler Brown, PLLC is pleased to announce that John I. Houseal, Jr. has been invited to join the prestigious Council on Litigation Management. The Council is a nonpartisan alliance comprised of thousands of insurance companies, corporations, Corporate Counsel, Litigation and Risk Managers, claims professionals and attorneys. Through education and collaboration the organization's goals are to create a common interest in the representation by firms of companies, and to promote and further the highest standards of litigation management in pursuit of client defense. Selected attorneys and law firms are extended membership by invitation only based on nominations from CLM Fellows.
Mr. Houseal concentrates his practice in the areas of litigation, including health care and construction. In addition, his practice also focuses on compliance, ERISA, and insurance coverage. A significant portion of his practice involves representing clients regarding compliance with federal and state laws, as well as in the litigation of construction related issues. His practice also includes health care compliance, antitrust compliance, and false claims and related litigation.
Prior to joining Glankler Brown, PLLC, Mr. Houseal served as Captain, JAG, in the United States Air Force, and graduated from Air University, Judge Advocate Staff Officer School. He served as Assistant Staff Judge Advocate of the 21st Air Base Group, Office of the Staff Judge Advocate, Elmendorf Air Force Base, Alaska, Trial Counsel and Claims Officer. Mr. Houseal is a licensed, instrument-rated pilot.
Mr. Houseal is also a Certified Tennessee Supreme Court Rule 31 Mediator specializing in construction and healthcare matters.
ABOUT GLANKLER BROWN: Based in Memphis, Tennessee, Glankler Brown, PLLC attorneys represent clients with matters throughout the United States and abroad. In addition to Tennessee, the firm's attorneys are licensed in Mississippi, Arkansas, New York, Louisiana, Alabama, Georgia, Illinois, Maryland, and the District of Columbia. With experience in more than 30 different areas of law, Glankler Brown's attorneys deliver quality legal services to local, regional, national and international clients.
# # # #