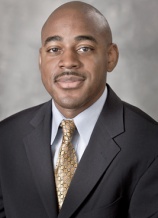 Glankler Brown, PLLC is pleased to announce that Andre B. Mathis has been appointed by American Bar Association ("ABA") President William C. Hubbard to the ABA Standing Committee on Gun Violence.
The Standing Committee on Gun Violence aims to address the problem of gun violence through public education, bar activation, and legislative effort aimed at reducing gun violence and by taking on a coordinating role for lawyers active in the ABA, for its Sections and Divisions, state and local bars, and private bar groups.
Mr. Mathis concentrates his practice in the areas of employment law, civil litigation and criminal litigation. Mr. Mathis has represented clients, including businesses and municipalities, in various aspects of employment law, including discrimination litigation and contractual disputes. Andre has also assisted in the counseling of employers designed to ensure compliance with federal laws and regulations, including counseling on issues related to Title VII, the Fair Labor Standards Act, worker's compensation, USERRA, and other laws. Andre's civil practice also includes the representation of private clients and municipal entities in disputes involving commercial law, banking law, personal injury, municipal law, and contractual disputes. In addition, Mr. Mathis represents clients charged with various criminal offenses in state and federal court.
ABOUT GLANKLER BROWN: Based in Memphis, Tennessee, Glankler Brown, PLLC attorneys represent clients with matters throughout the United States and abroad. In addition to Tennessee, the firm's attorneys are licensed in Mississippi, Arkansas, New York, Alabama, Georgia, Illinois, Maryland, and the District of Columbia. With experience in more than 30 different areas of law, Glankler Brown's attorneys deliver quality legal services to local, regional, national and international clients.
# # #