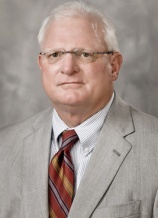 May 20, 2015- Memphis, TN- Charles W. Hill has been named to the Board of Directors of Youth Programs Inc., the governing body of the FedEx St. Jude Classic.
Youth Programs, Inc. was established in 1958 and chartered in 1960 as a non-profit organization to run a professional golf tournament and raise funds for youth-oriented charities. In 1970, YPI chose St. Jude Children's Research Hospital as its sole beneficiary.
Mr. Hill concentrates his practice in the areas of employment law, securities and broker/dealer litigation, contracts and commercial litigation.
He consults with employers concerning employment law decisions regarding their workforce, including discipline, discharge and the implementation of specific policies to ensure compliance with existing employment law, particularly the application of federal and state discrimination statutes. Mr. Hill provides advice and consultation concerning the purchase of employment practices liability insurance including addressing potential coverage issues.
Mr. Hill regularly represents employers in the defense of claims filed with the EEOC and State Human Rights Commissions. He regularly represents employers in federal and state courts in the defense of employment law claims.
Mr. Hill also maintains an active broker/dealer and investment advisory litigation practice. He regularly represents Broker/Dealers, Advisors and securities representatives in securities arbitration before the Financial Industry Regulatory Authority (FINRA) and in securities litigation brought in the federal and state courts, including disputes over investment products, employee transitions, sales practices and corporate governance. He also consults with Broker/Dealers regarding regulatory compliance, examinations, and inquiries.
He is experienced in the defense of class action wage and hour claims, consumer financial claims and product claims.
In addition, Mr. Hill has extensive experience representing clients involved in litigation over restrictive covenants, non-solicits, covenants against disclosure of proprietary information and the protection of trade secrets.
He is also experienced in the litigation of directors and officers insurance matters and matters of corporate governance. He is experienced in regulatory investigations including matters of FINRA, SEC, and DEA compliance.
He is a Fellow of the American College of Trial Lawyers, and has been named to The Best Lawyers in America and SuperLawyers. He serves on the Board of Directors of the Memphis Regional Chamber.
ABOUT GLANKLER BROWN: Based in Memphis, Tennessee, Glankler Brown, PLLC attorneys represent clients with matters throughout the United States and abroad. In addition to Tennessee, the firm's attorneys are licensed in Mississippi, Arkansas, Alabama, Illinois, Georgia, Maryland, Texas and the District of Columbia. With experience in more than 30 different areas of law, Glankler Brown's attorneys deliver quality legal services to local, regional, national and international clients.
# # # #