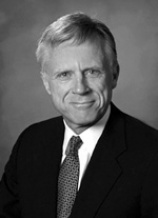 August 3, 2015- Memphis, TN- Glankler Brown, PLLC is pleased to announce that John I. Houseal, Jr. has been named to the Board of Directors of the Navy League Memphis.
Mr. Houseal concentrates his practice in the areas of litigation, including health care and construction. In addition, his practice also focuses on compliance, ERISA, and insurance coverage. A significant portion of his practice involves representing clients regarding compliance with federal and state laws, as well as in the litigation of construction related issues. His practice also includes health care compliance, antitrust compliance, and false claims and related litigation.
Prior to joining Glankler Brown, PLLC, Mr. Houseal served as Captain, JAG, in the United States Air Force, and graduated from Air University, Judge Advocate Staff Officer School. He served as Assistant Staff Judge Advocate of the 21st Air Base Group, Office of the Staff Judge Advocate, Elmendorf Air Force Base, Alaska, Trial Counsel and Claims Officer. Mr. Houseal is a licensed, instrument-rated pilot.
Mr. Houseal is also a Certified Tennessee Supreme Court Rule 31 Mediator specializing in construction and healthcare matters and an approved AAA (American Arbitration Association) arbitrator specializing in construction matters.
The Navy League's mission is to inform the nation and its political leaders of the importance to the country of comprehensive and fully prepared sea services through its public education efforts as well as to provide support for active duty sea services personnel and their families primarily through its councils. Locally, the Navy League funds a growing scholarship program for midshipmen at the Universities of Memphis and Ole Miss, supports a Sea Cadet program for 11-19 year old young men and women interested in sea service careers, provides awards to service personnel and high academic achievers affiliated with its programs, supports STEM (Science, Technology, Math and Engineering) interests in local schools, supports the Toys for Tots initiative and responds to many other ad hoc requests for assistance in support of service personnel throughout the year.
ABOUT GLANKLER BROWN: Based in Memphis, Tennessee, Glankler Brown, PLLC attorneys represent clients with matters throughout the United States and abroad. In addition to Tennessee, the firm's attorneys are licensed in Mississippi, Arkansas, New York, Texas, Alabama, Georgia, Illinois, Maryland, and the District of Columbia. With experience in more than 35 different areas of law, Glankler Brown's attorneys deliver quality legal services to local, regional, national and international clients.
# # # #