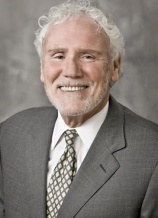 October 13, 2015- Memphis, TN- Saul C. Belz has been named a litigation star by Benchmark Litigation, the definitive guide to America's leading business litigation firms and attorneys.
Mr. Belz concentrates his practice in the areas of business litigation, commercial disputes of all types, complex litigation, appeals and employment law. He has over 30 years of experience in the law, primarily assisting corporate clients with resolution of disputes, both in court and through alternative dispute mechanisms. He has participated both as counsel for the plaintiff and counsel for the defendant in class actions involving such diverse matters as securities fraud and Title VII claims. He has represented numerous broker/dealers and customers in arbitration and litigation. Mr. Belz is also a Certified Tennessee Rule 31 mediator.
Benchmark focuses exclusively on litigation markets in the United States and Canada, with a research team based in the US conducting extensive face-to-face and telephone interviews around the country over a six month period.
ABOUT GLANKLER BROWN: Based in Memphis, Tennessee, Glankler Brown, PLLC attorneys represent clients with matters throughout the United States and abroad. In addition to Tennessee, the firm's attorneys are licensed in Mississippi, Arkansas, New York, Alabama, Georgia, Illinois, Maryland, Texas and the District of Columbia. With experience in more than 30 different areas of law, Glankler Brown's attorneys deliver quality legal services to local, regional, national and international clients.
# # #