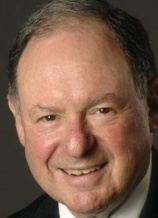 What interesting trends are happening in labor and employment law?
The National Labor Relations Board (NLRB) turned 80 years old this year and, in the words of the Chairman, is "at a pivotal period." Most recently, the NLRB loosened the standard for determining who qualifies as a joint employer who shares bargaining obligations and liability for unfair labor practices.  This is consistent with the NLRB's overall activism which makes it easier for unions to organize employees. It has done this through reversing existing precedents and changing historical agency rules governing union representation elections.  As a result of the Board's changes, unions have become emboldened and have filed a greater number of requests for union elections at work sites.  In addition, the NLRB has focused on employee protections under Section 7 of the National Labor Relations Act involving protected concerted activity. The NLRB has found widespread violations in employer handbooks involving rules regulating employee conduct.  It has also granted wide latitude for employees to denigrate their employers and individual supervisors in social media.  In sum, the NLRB has become the new sheriff on the block.  All employers need to be aware of these profound changes, mitigate risk, and stay ahead of the shifting labor landscape.
What is your motto or personal mantra?
Harness the power of passion and simplicity to get results.  Actually, this is the subtitle of Simple Solutions, the book about leadership Tom Schmitt and I co-authored, with a foreword by Fred Smith.
What is your favorite thing to do in Memphis?
My wife and I are passionate fans of the Memphis Grizzlies.  Ever since I served as Chairman of the Building Committee for the FedExForum, we have supported the Grizzlies from day one.  We are gratified that they have now become part of the Memphis culture and take great pride that the Grizzlies were named the Best Overall Sports Franchise among 122 teams in the four major North American professional sports leagues (MLB, NBA, NFL, NHL) in ESPN The Magazine's 2013 ultimate standings.